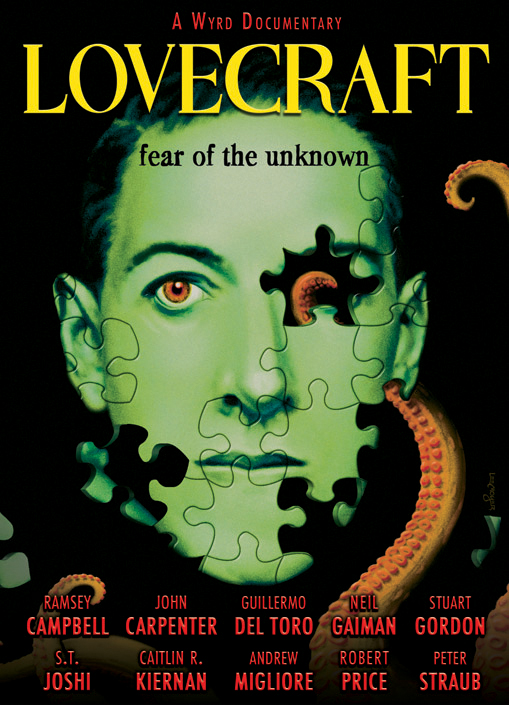 Writer Howard Phillips Lovecraft (1890-1937) said: "The oldest and strongest emotion of mankindf is fear, and the oldest and strongest kind of fear is fear of the unknown."
Just released for home theater, this terrific documentary won the 2008 San Diego Comic Con "Best Documentary" award. H. P. Lovecraft is generally recognized as the father of modern horror fiction. His unique blend of horror, fantasy and science fiction remains popular today and is a great influence on modern horror writers and movie-makers.
This film that is an overdue tribute and of Lovecraft's old world mindset and strange, xenophobic, mostly reclusive life. Film directors John Carpenter ("Halloween") and Guillermo Del Toro ("Hellboy") contribute thoughtful insights into Lovecraft's moody style and original subject matter. And the influence on pop culture and movies in particular.
Popular horror writers Neil Gaimen, Ramsey Campbell and Peter Straub offer informed and enthusiastic comments about Lovecraft's world and influience on them. The documentary is made with great care and is a pleasure to experience.